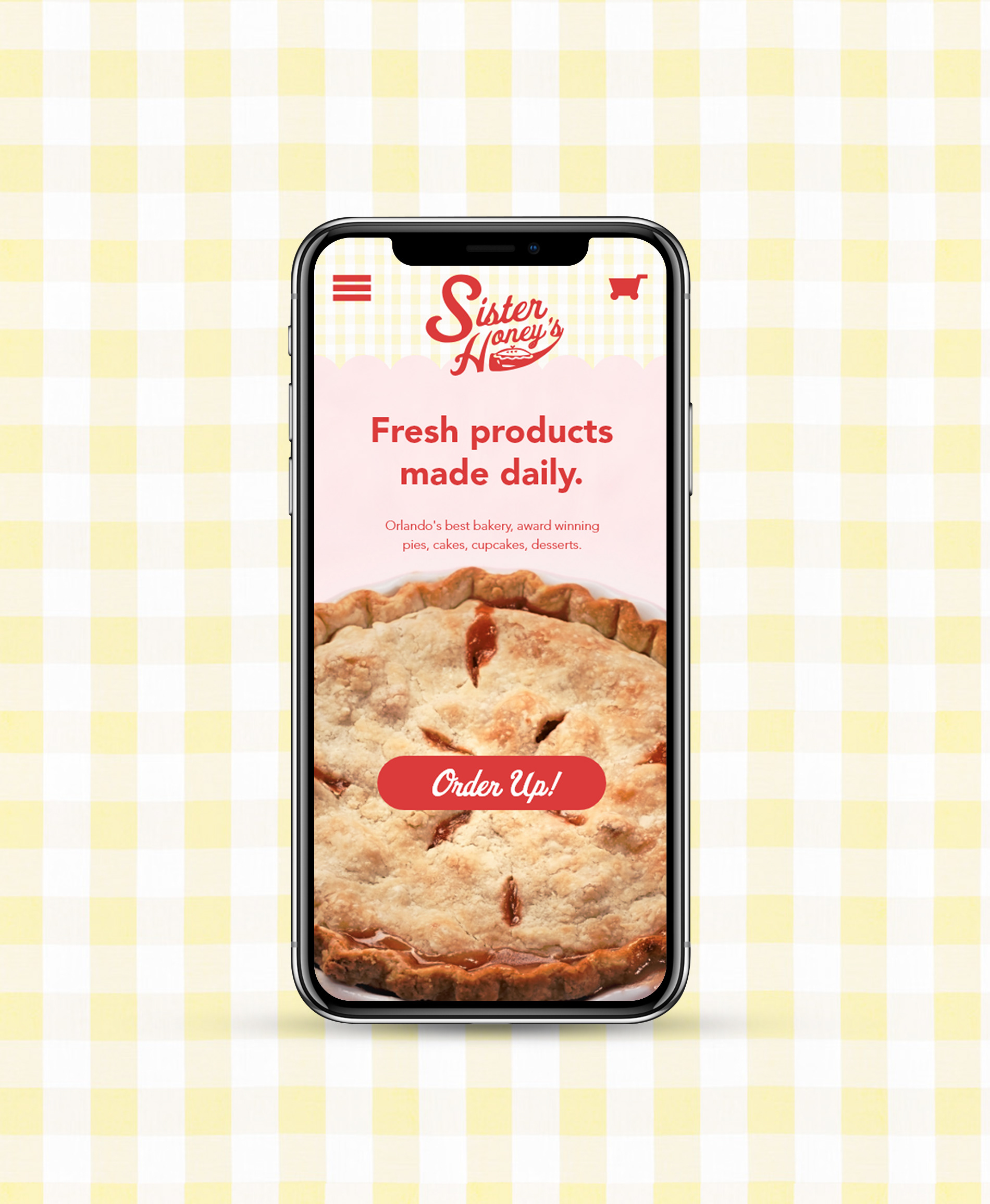 The objective of this assignment was to redesign a local businesses' website. Deliverables included both a desktop and mobile website created in Adobe XD, with clickable links.

Sister Honey's is a local family-owned bakery, I liked the existing color scheme so I decided to keep it on and play with it. I took the pink and yellow and tried to make it more classically baker-like by adding yellow gingham. I pulled dark red from cherries and strawberries, and used it in the text and icons to give the site a contrasting and unique look. I kept pink from the original site but went with a lighter and cooler tone to give the site a more modern feel. I included scalloped edges much like that of a pie or cupcake liner and chose a fun vintage-inspired script to contrast a more modern sans-serif.

The site is fully designed in Adobe XD and every link is clickable.